Proposition 5 - MCTP PAC Rating: AGAINST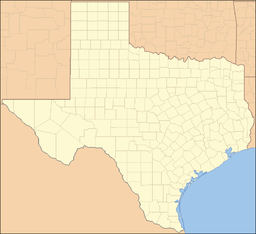 Texas
proposition
The constitutional amendment on professional sports team charitable foundations conducting charitable raffles.
Assertions
Vetting Committee Recommendation: AGAINST

Source
Submitted by john wertz on 2017-11-05 19:53:12
Major Issues
Texans for Fiscal Responsibility (Empower Texans)
This amendment would expand the definition of "professional sports team," giving more organizations the ability to conduct "charitable raffles." TFR Stance: Against Proposition 5 Our Reasoning: While seemingly innocuous, this amendment would expand state-sanctioned gambling. State-sanctioned gambling is a corrupting force for Texas government.
North Texas Citizens Lobby
1.) Is it "constitutional"? (Supports the constitutional republic) NEUTRAL Government shouldn't be in the business of deciding who participates in charity in the first place 2.) Is there a need? (Do all the People have a need for and benefit from the proposed government intervention?) NO 3.) Affordability? (Can the People afford it? Is the cost equal and uniform?) YES/NO Government is not forcing anyone to participate however there is a government cost to administer and police the "authorized" activity. Prop 5 passed in the House 110-12 (nays being all Republicans) and 24-6 in the Senate (all 6 nays being Republicans) I asked my senator why he voted against this proposition and his response was that there hasn't been sufficient history since the 2015 amendment, to make an educated decision on these raffles and more time is needed. The 2015 amendment went into effect in 2016. Prop 5 passed in the House 110-12 (Biedermann; Cain; Isaac; Lang; Leach; Rinaldi; Schaefer; Shaheen; Stickland; Swanson; Tinderholt; Zedler) and in the Senate 24-6 (Birdwell, Burton, Hall, Hancock, Huffines, Taylor of Collin)
Dennis Tibbs - MCTP PAC Vetting Committee Member
AGAINST - This is another picking of Winners & Losers. Previous amendments allow specific major sports groups to hold raffels now. We can't keep adding groups here & there. The legislature needs to allow everybody to hold raffles or allow nobody to hold raffles!