Texas Constitutional Amendments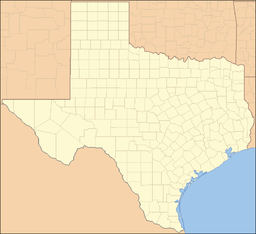 Texas
proposition
Chamges to the Texas Constitution
Assertions
Submitted by kenneth vaughn on 2019-11-13 03:58:23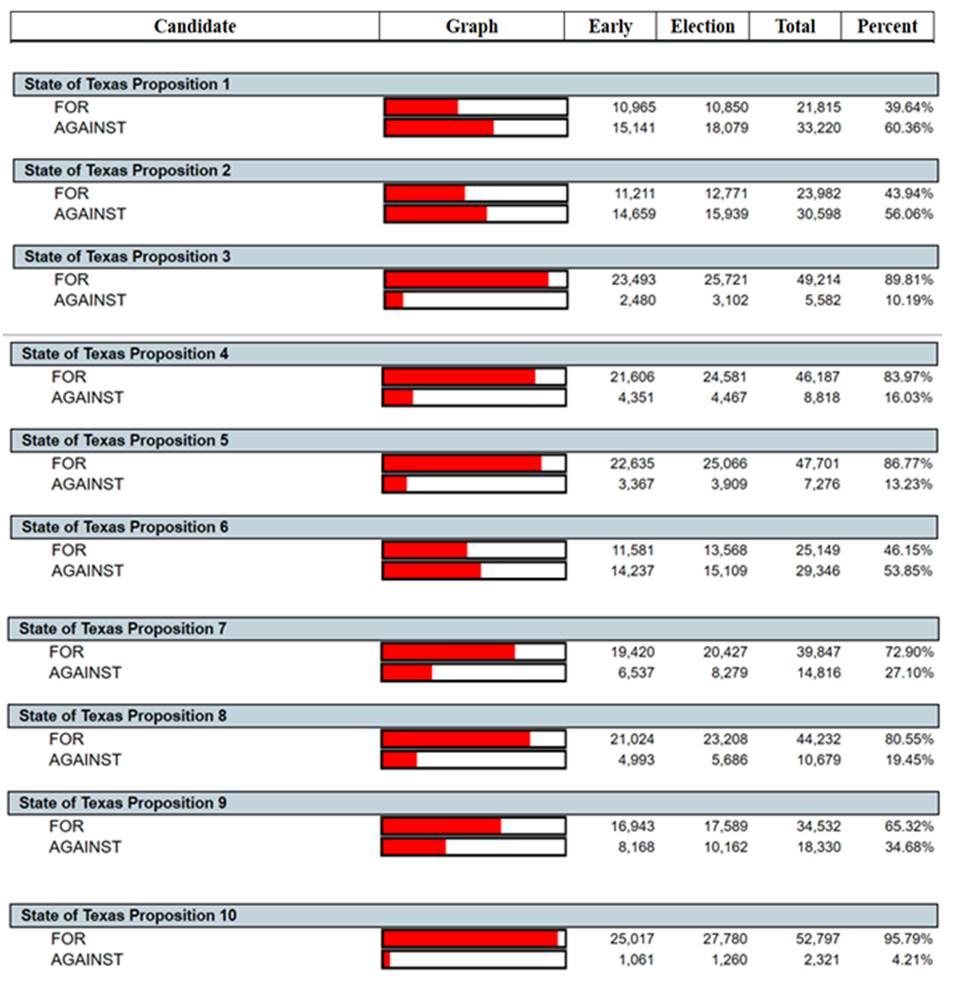 Major Issues
Amendments:
1. Permitting a person to hold more than one office as a municipal judge
63% AGAINST - Actual/perceived Conflict-of-Interest
2. Providing for the issuance of additional general obligation bonds by the Texas Water Development Board
75% AGAINST - Anti-bond sentiment
3. Authorize legislature to provide a temporary exemption from ad valorem taxation a portion of appraised value of certain property damaged by a disaster.
63% FOR - this is similar to the tax exemption given by CISD to affected residents of Hurricane Harvey
4. Prohibit the imposition of an individual income tax, including a tax on an individual's share of partnership and unincorporated association income.
75% FOR - No new taxes!!!! TEA - taxed enough already!!
5. Dedication of revenue received from existing state sales & use taxes imposed on sporting goods to Texas Parks and Wildlife Department and the Texas Historical Commission to protect Texas' natural areas, water quality, and history
88% AGAINST - the concern here is by making this provision a constitutional amendment, it will create difficulty if a future legislature wants to broaden the sales tax and eliminate property taxes altogether. Passage of this constitutional amendment would impede that process. It also encourages wildlife and historical buffs to support a higher sales tax (which is not good). .
6. Authorizing the legislature to increase, by $3 billion, the maximum bond amount authorized for the Cancer Prevention and Research Institute of Texas.
88% AGAINST - Government doesn't need to be in the business of picking winners and losers
7. Allow increased distributions to the available school fund.
64% AGAINST - TEA - Taxed enough already
8. Creation of a permanent flood infrastructure fund to assist in the financing of drainage, flood mitigation, and flood control projects.
75% AGAINST - concern in the creation of another level of bureacracy
9. Exempt from ad valorem taxation precious metal held in a precious metal depository located in this state
100% FOR - not sure why there's a tax on special metals anyway
10. Allow transfer of a law enforcement animal to a qualified caretaker in certain circumstances
100% FOR - seems like a logical progression of a service animal