Lone Star Groundwater Conservation District, Place 7 (Woodlands)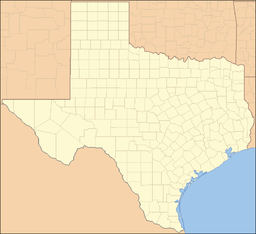 Texas
office
Lone Star Groundwater Conservation District (LSGCD) Stated Mission is to "Manage and protect the groundwater resources of Montgomery County and to work with others to ensure a sustainable, high-quality, and cost-effective water supply for current and future needs".
The Texas legislature was concerned enough about what was going on in Montgomery County, with the doubling of water rates, construction of a $500 million water plant/pipeline on Lake Conroe and apparent overreaching government regulation, that they changed the board from being an appointed one to it being elected.
At the core of contention - that the Conservation District(LSGCD)came up w/an arbitrary limitation for Large Volume Groundwater Suppliers(LVGS) to use(64,000 Acre Feet/Year or around 21 Billion gallons/year) and that by a certain date(2016), had to reduce their groundwater usage by 30%, resulting in a taking of private property.
The hammer was that if they exceeded that arbitrary limit, it would result in a fine of up to $10,000/day. Also at issue, is that the MUD's sole supplier of water in the area was the SJRA (San Jacinto River Authority), with water treated and piped in from Lake Conroe. SJRA hedged their bets, when many voters weren't paying attention, and built a $250 million water treatment facility and another $250 million pipeline to transport that water to The Woodlands and surrounding areas. Basically, this took away the free market for the LVGS and put them squarely in a bind. Litigation ensued.
On September 18th, 2018, the 284th District Court in Montgomery County ruled LSGCD rules to be invalid.
Establishment candidates are claiming, based on their studies that the county is running out of water whereas grassroots candidates are claiming the reservoirs beneath us are full and all of this regulation is unnecessary and designed only to make money for a few, such as the SJRA.
Assertions
Submitted by kenneth vaughn on 2018-11-10 00:51:32

Major Issues
Candidates