Montgomery County Commissioner - Precinct 2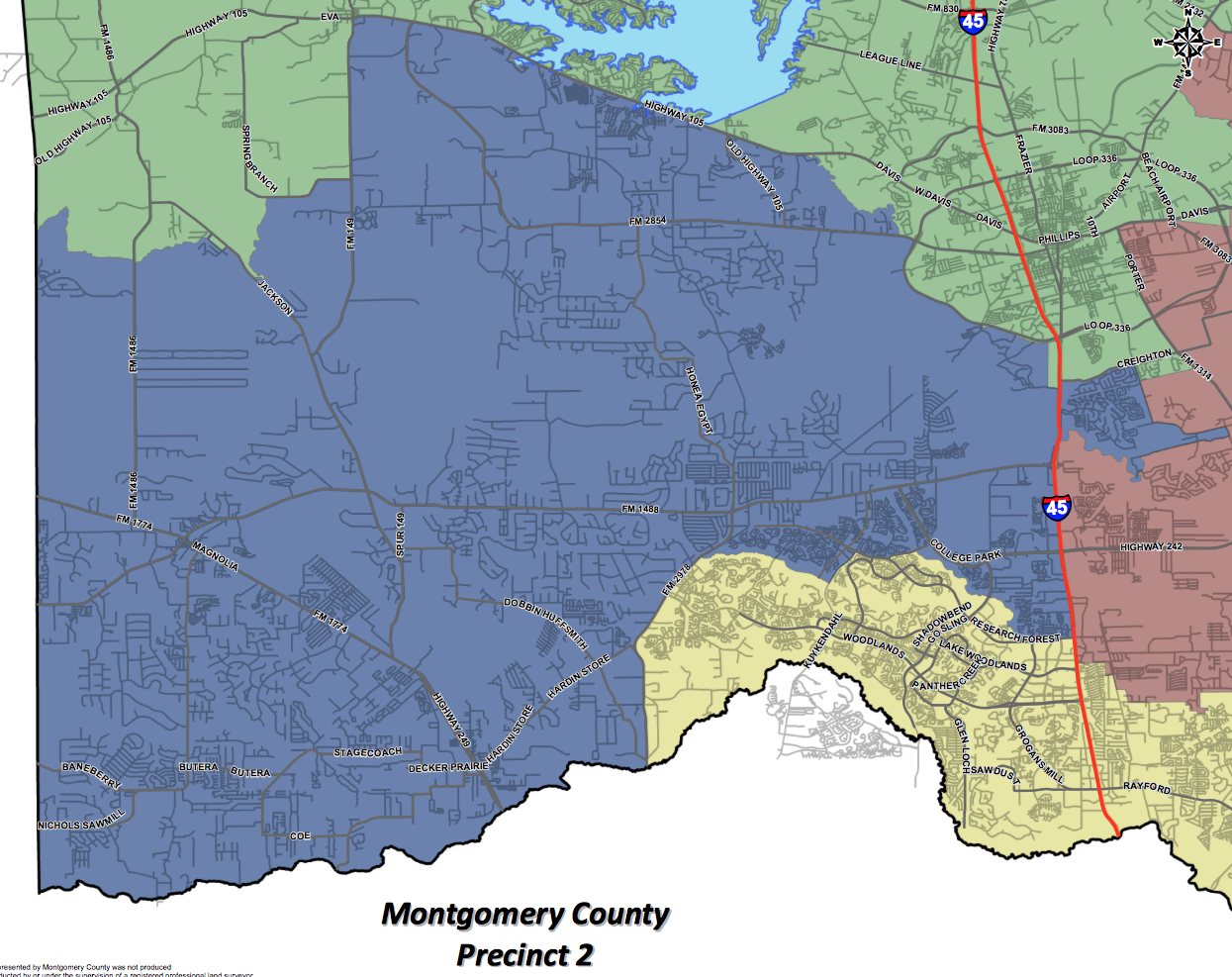 Precinct 2
office
Time for Pct. 2 Commissioner Charlie Riley to go.
Tea Party ENDORSES challenger Jennifer Eckhart.
Precinct 2 can do better. It's time for new leadership.
The Montgomery County Tea Party is endorsing conservative business leader Jennifer Eckhart for Pct. 2 Commisioner
Vote for conservative Republican Jennifer Eckhart in the March 1 Primary Election (Early Voting starts February 14th.
Eckhart will serve ALL voters in The Woodlands, Magnolia, Conroe, and surrounding communities with fairness and respect
VOTE for JENNIFER ECKHART!
For more specific details, follow the links down below for each candidate.
Assertions
Jan 8th Eagle Forum Debate

Source
Submitted by john wertz on 2022-01-16 02:10:43
Commissioner Riley was a No Show
Major Issues
County Spending
Roads & Bridges
Flooding
Ethics
Overview of the Office(Wikipedia)
Each Texas County is presided over by a Commissioners' Court of four County Commissioners and the County Judge, plus the County Clerk as a non-voting ex officio member. Despite the terms "Court" and "Judge," the County Commissioners' Court has no judicial function, and although the County Judge presides over its meetings, the County Judge does not render judicial rulings.
The Commissioners Court is just the title given in Texas to the county government, and County Judge the title given to the head of county government.This body is responsible for administration of the county, controlling the county tax rate, the budget for its responsible departments, and exercising oversight over subsidiary boards and commissions.The County Judge presides over meetings[8] but has no veto power, Reviews and the court makes decisions by simply majority and is quorate with three voting members (except for levying tax where four members are required). Consequently, a County Judge is primarily the chief administrator for the county, effectively the chief executive officer, who exercises only limited judicial functions (varying between counties), though retaining the authority to conduct marriages and to conduct administrative hearings.
Candidates